TODAY, MORE THAN EVER, AR SPEAKS THE TRUTH LOUD & CLEAN
Amazing.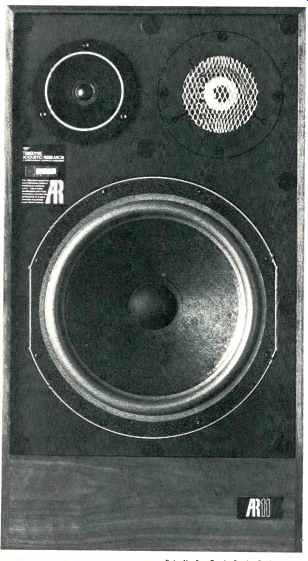 The hottest new name in the speaker business seems to be AR. Because we've been busy making a few changes. But we haven't forgot what made us famous.
Quality.
Accuracy.
Performance, loud and clean.
Yes, we've broadened the AR line. Now it includes 7 models designed to sell from about $65 to about $450. Yes, we've improved AR power-handling capacity with an important innovation. The liquid-cooled speaker. All our high-range drivers for '77-'78 will use magnetic fluid (it costs nearly $3000 per gallon) to position and cool voice coils.
Yes, we've refined logos, cabinet styling and several other neat little touches.
We've even improved distribution. Henceforth you'll find AR only in quality high-fidelity stores.
What hasn't changed is AR quality and quality control.
And that's the reason every AR speaker system is covered by the most impressive warranty on construction and performance of any major speaker.
For information and "specs" pick up our new catalog from your high fidelity dealer or write to us at the address below.
TELEDYNE ACOUSTIC RESEARCH
10 AMERICAN DRIVE. NORWOOD, MASSACHUSETTS 02062, USA.
-----------
(Source: Audio magazine, Jan. 1978; )
= = = =