The Tuneable Tonearm. Ultracraft.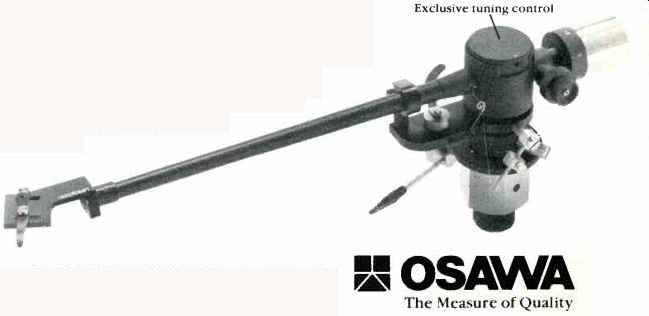 It always happens. You put together your dream tonearm/cartridge combination. And along comes a new "super" cartridge with parameters that just won't work with your arm. Unless you own a tuneable Ultracraft-so adjustable you get the utmost performance from any cartridge.
The Ultracraft AC-30, AC-300 MK-II and AC-3000 MC all use our unique ADJUSTABLE DAMPING SYSTEM, with a control that lets you regulate clearance between the damping bowl and oil cup for perfect tracking and customized frequency response.
Our famed jewel-bearing UNIPIVOT DESIGN assures stylus freedom so you hear every nuance of every recording. AC-3000 MC and AC-300 MK-II accept interchangeable PLUG-IN ARM STEMS in straight and S-shapes, of different diameters and materials, with integral or separate headshells.
Ultracraft's uniquely precise lateral balancing device, and anti-skating system (never before used on a single-point suspension arm), plus features like a 650 gram stabilizer, special litz wires and a 3-step counterbalance, clearly make Ultracraft the ultimate tonearm. Let your Osawa dealer tune one up for you.
OSAWA & CO. ( USA) Inc., 521 Fifth Avenue, New York, New York 10017, USA.
Distributed in Canada by Intersound Electronics, Montreal, Quebec
Exclusive tuning control
OSAWA--The Measure of Quality
(Source: Audio magazine, Feb. 1980)
Also see: Osawa phono cartridges (Nov. 1978)
= = = =