WHAT COMES OUT OF A SPEAKER IS ONLY AS IMPRESSIVE AS WHAT GOES INTO IT.
AND IT'S WHAT GOES INTO HPM SPEAKERS THAT MAKES THEM SOUND GREAT ON EVERY PART OF THE MUSIC.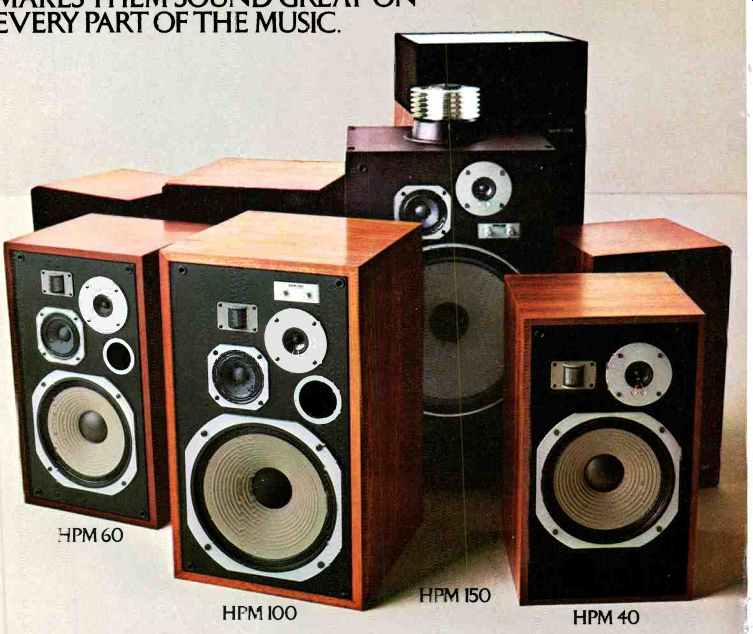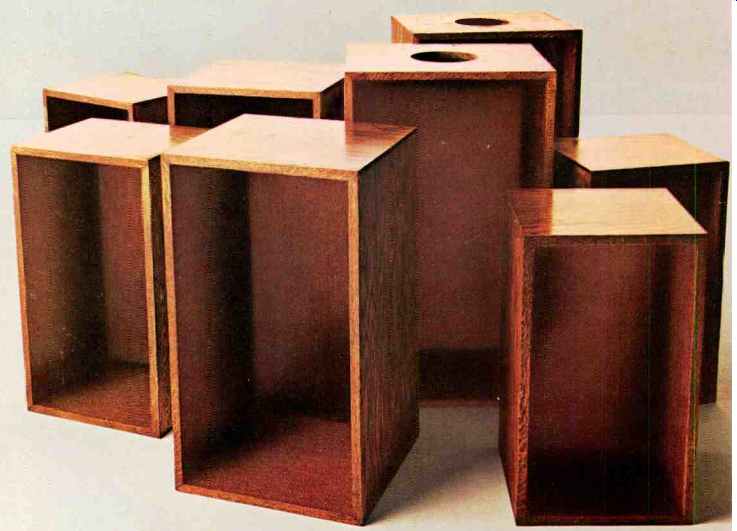 Most speaker companies try to impress you by describing the "wonderful" sound that comes out of their speakers.
At Pioneer, we think the most believable way to describe how good HPM speakers are is to tell you what went into them.
THE HPM SUPERTWEETER: SPEAKER TECHNOLOGY RISES TO NEW HIGHS.
In many speakers, you'll find that the upper end of the audio spectrum is reproduced by an ordinary tweeter.
In HPM speakers, you'll find that the high frequencies are reproduced by a unique supertweeter.
It works by using a single piece of High Polymer Molecular film, ( hence the name HPM ) that converts electrical impulses into sound waves without a magnet, voice coil, cone, or dome.
And because the HPM supertweeter doesn't need any of these mechanical parts, it can reproduce highs with an accuracy and definition that surpasses even the finest conventional tweeter.
As an added advantage, the HPM film is curved for maximum sound dispersion.
So unlike other speakers, you don't have plant yourself in front of an HPM speaker to enjoy all the sound it can produce.
MID-RANGE THAT ISN'T MUDDLED.
For years, speaker manufacturers have labored over mid-range driver cones that are light enough to give you quick response, yet rigid enough not to distort.
Pioneer solved this problem by creating special cones that handle more power, and combine lower mass with greater rigidity. So our HPM drivers provide you with cleaner, and crisper mid-range. Which means you'll hear music, and not distortion.
WOOFERS THAT TOP EVERY OTHER BOTTOM.
Conventional woofers are still made with the same materials that were being used in 1945.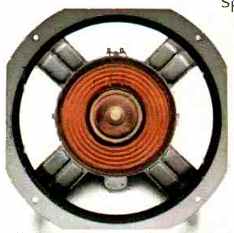 ---You'll never hear a sound out of these die cast aluminum speaker frames.
Every woofer in the HPM series, however, is made with a special carbon fiber blend that's allowed us to decrease the weight of the cone, yet increase the strength needed for clarity. So you'll hear the deepest notes exactly the way the musician recorded them.
And because every HPM woofer also has an oversized magnet and long throw voice coil, they can handle more power without distorting.
OTHER FEATURES YOU RARELY HEAR OF
Every HPM speaker has cast aluminum frames, instead of the usual flimsy stamped out metal kind. So that even when you push our speakers to their limit, you only hear the music and never the frames. In fact, our competitors were so impressed, they started making what look like die cast frames, but aren't.
HPM speaker cabinets are made of specially compressed board that has better acoustic properties than ordinary wood.
Their speakers have level controls that let you adjust sound of the music to your living room.
And these features are not just found in our most expensive HPM speaker, but in every speaker in the HPM series.
All of which begins to explain why, unlike speakers that sound great on only part of the music, HPM speakers sound great on all of it.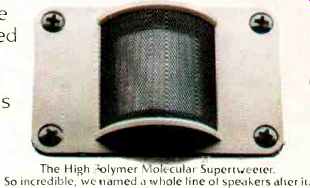 ---The High Polymer Molecular Supertweeter. So incredible, we named a whole line of speakers alter it.


---Level controls that let you adjust the bound to your listening area.
At this point, we suggest you take your favorite record into any Pioneer Dealer and audition a pair of HPM speakers in person.
If you think what went into them sounds impressive, wait till you hear what comes out of them.

PIONEER--We bring it back alive.
(Source: Audio magazine, Aug. 1979)
= = = =