TRUTH IN LISTENING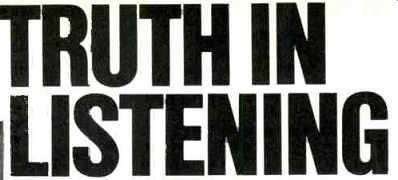 Call it accuracy.
Or faithful reproduction.
Or flat energy response.
We at AR simply call it "truth in listening," and when you think about that you realize it's what high-fidelity is all about.
And it's one of the reasons the hottest new name in speakers seems to be the one you've known for so many years: AR. Because we've made some changes, always remembering that "truth in listening" made us what we are today.
We've refined styling.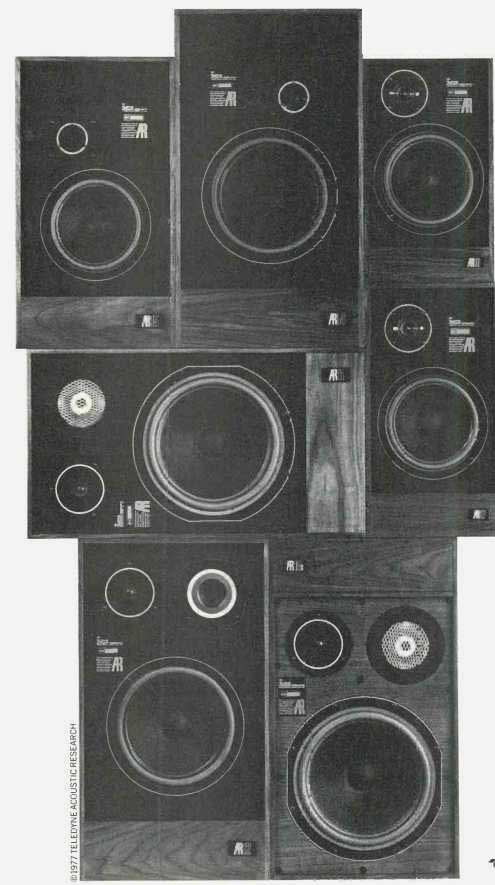 We've added new models so that the 27 ones you see here cover the market from about $65 to about $450. We've improved power handling with revolutionary liquid-cooled drivers.
We've even up-graded distribution so that now you'll find AR only in quality high-fidelity stores.
And if all this sounds good, ask about the AR warranty on performance.
You'll like what you hear, and that's a promise.
For information and "specs" pick up our new catalog from your high fidelity dealer or write to us at the address below.

TELEDYNE ACOUSTIC RESEARCH
10 AMERICAN DRIVE. NORWOOD, MASSACHUSETTS, 02062.
(Source: Audio magazine, Oct. 1977 )
= = = =