The Micro Seiki DDX-1000.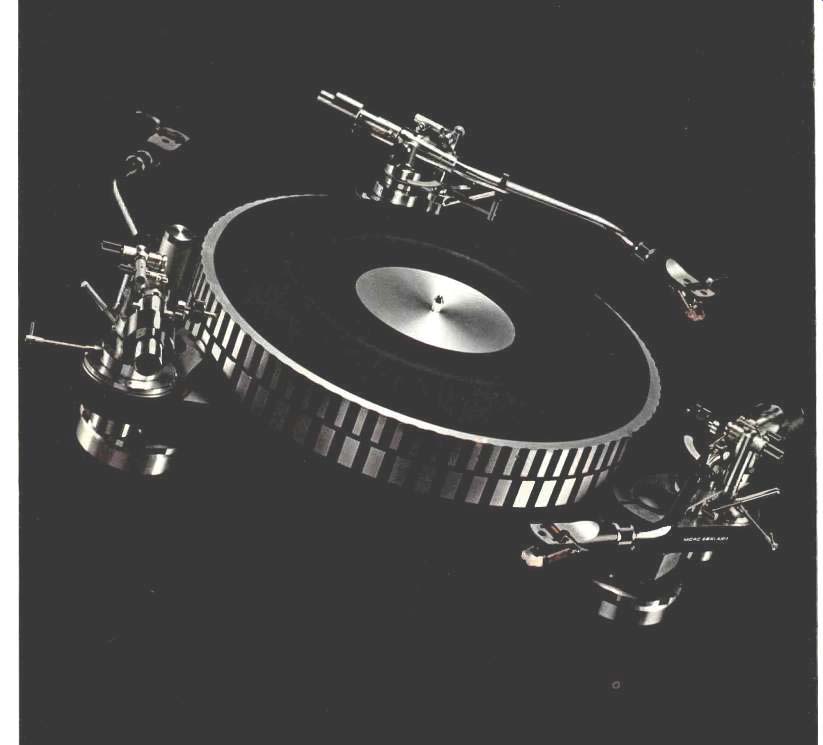 The Problem.
Any cartridge is subject ultimately to your personal taste. That's why so many serious audiophiles own and regularly use more than one cartridge. But changing cartridges is really a major undertaking. Not any more.
The Solution.
The Micro Seiki DDX-1000. It will accept up to three high quality tonearms. No matter how cultivated and diversified your musical tastes are, the DDX-1000 will let you discern the subtlety of interplay between disc and cartridge, cartridge and tonearm.
A direct drive DC servo controlled motor drives the large, balance-tested platter at near perfect speed. Wow and flutter is an unprecedented 0.025%. Additionally, the neon strobe lamp is driven by an independent built-in 45Hz oscillator with a frequency fluctuation of less than 0.03%.
A unique 3-point aluminum alloy supporting frame and special shock mounting provide optimum stability. The two-layer absorber system (consisting of cushion rubber and insulator balls with built-in springs) eliminates any possibility of acoustic feedback. The completely isolated power supply/control unit eliminates hum and electrical noise. And micro-switches provide fast, exact operational control. The signal-to-noise ratio is greater than 63 dB.
The MA-505.
Pictured is the Micro Seiki MA-505*, the first audiophile quality dynamic balance tonearm.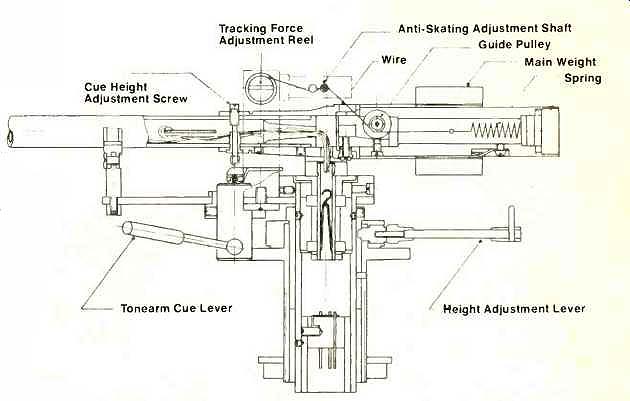 Since it does not depend on gravity to maintain the proper tracking force, it will compensate better for surface and groove irregularities present in many mass produced discs. In addition, the stylus pressure may be adjusted while the disc is playing to assure the best possible reproduction.
Not included with DDX-1000. Supplied without cartridge.
The DDX-1000 and MA-505. Creative design.
Superior execution. The complete turntable system for the most critically demanding audiophile.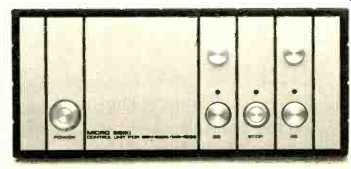 MICRO SEIKI. Distributed by TEAC Corporation of America. 7733 Telegraph Road, Montebello, CA.
(Source: Audio magazine, Sept. 1976)
Also see: Micro Seiki turntables (Oct. 1977)
= = = =