---
---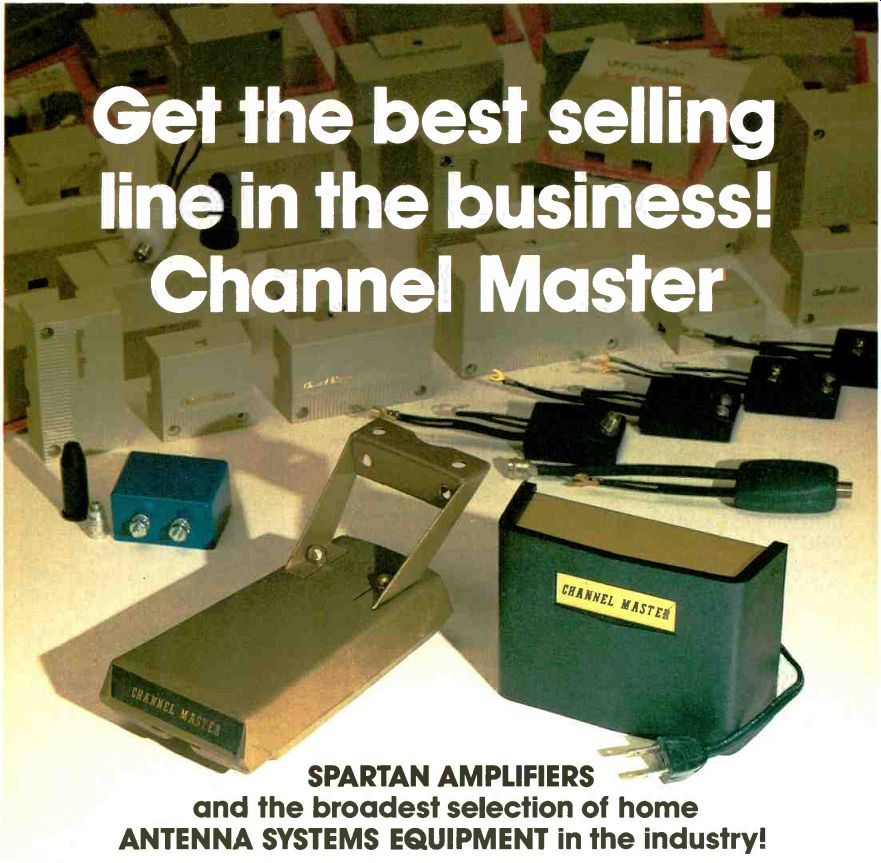 Get the best selling line in the business! Channel Master
SPARTAN AMPLIFIERS and the broadest selection of home ANTENNA SYSTEMS EQUIPMENT in the industry!
Channel Master's Spartan Amplifiers are a complete line of outdoor signal boosters, designed to meet the entire spectrum of TV and FM reception needs. They cover everything from 300 ohm Deep Fringe VHF/FM to 75 ohm High Input UHF, and they all display the same superior engineering and technology that has made Channel Master famous. Backed by Channel Master's Antenna Systems Equipment, Spartan amplifiers represent the ultimate in performance and dependability.
Different areas, different stations and different sets all add up to customers with different reception needs. That's why Channel Master has developed ASE, Antenna Systems Equipment, a versatile group of reception components that will let you match your customer's needs exactly.
The ASE system gives you all the pieces, both actives and passives, every piece quality-engineered and feature -oriented for superior performance and trouble-free installation.
Channel Master Spartan and ASE-get the competitive edge! NEW! Couplers, Joiners, Separators and Rejection Filters with newly designed housings and packaging. Ask your Channel Master distributor for them today.
Channel Master
Division of Avnet, Inc., ETD1279, Ellenvile, New York 12428.
---------
Also see:
= = = =