---
---
Contents:
2. The Development of Radio Broadcasting
12. Gathering and Reporting the News
14. Finding a Job
---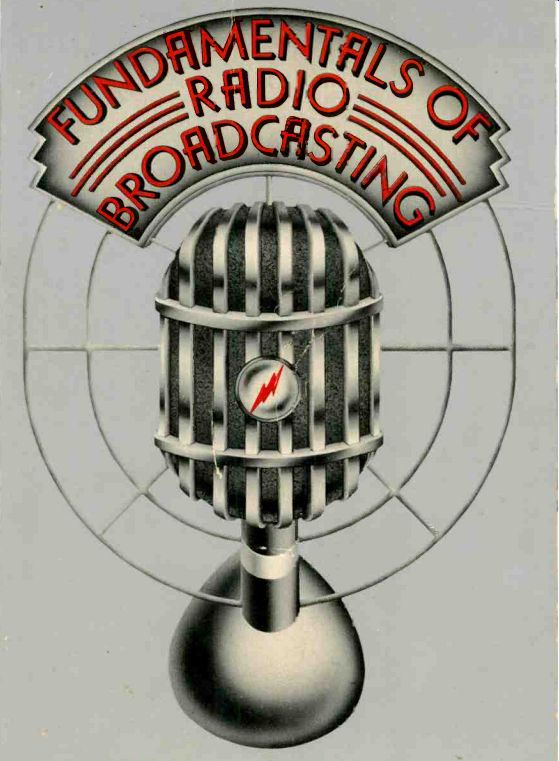 [Note: While the contents of this guide are based on traditional AM/FM broadcasting, much carries over to modern podcasting]
Radio has been an important part of my life as far back as I can remember. Long before I entered the field professionally, I was an avid consumer. Just like so many others in my generation, I sat with my ear glued to the radio speaker, not wanting to miss even a single note of the opening theme music.
The fact that I usually knew precisely what was going to be said, or what was going to happen, did not cause my interest to wane. There were certain events that always evoked laughter no matter how frequently they occurred--Jack Benny starting his Maxwell, Red Skelton playing the mean little kid, and Fibber McGee opening the door to his hall closet. Week after week I experienced the terror of Inner Sanctum and the excitement of I Love a Mystery just like millions of other Americans all over the country.
We were called the "great, unseen audience" because we were visible neither to the performers nor to each other. Yet we played a very important role in every scene--we designed and constructed the sets in our own imaginations. In doing so we were as much a part of the productions as any of the actors or directors, even though we were not aware of it. Reflecting upon this years later, I realized that one of the best schools of broadcasting was the radio set itself. All the people who are now creating the sounds we hear on the air began their careers by listening--not just using radio as a background for other activities, but "tuning in" to the content and to the ways programs are made.
I entered radio professionally after the "golden age" had ended. The "big bands" were starting to get smaller, and most of the top performers had moved to television. Most radio stations had begun to adopt the "music and news" format. But even in the early fifties there were still some "live" shows that appealed to small, select audiences. For the most part they originated at local stations, but they simulated the traditional formats of the network programs, with theme music and elaborate introductions. My first job was at KRE in Berkeley, California, while I was attending the University. I teamed with a classmate to do a program of college news that was called Campus Capers. From there it was on to even bigger things at KUKI, Ukiah, California (population 7,000). The pay was low and the hours were long, but the rewards were many. Our program director had a genius for adaptation--he took every idea that had ever been tried on radio and gave it his own special twist. The local audience loved it, because it seemed new and original. We would broadcast the Grange Hall dances, the Firemen's Ball, Little League baseball, and the city council meetings. Our election night coverage was as complex as that of the networks, complete with "live" reports from every precinct. All of us who worked at the station had a chance to do whatever our talents permitted-children's programs, talk shows, and original drama. It was hokey, but it was great fun; and it provided me the best experience I ever had in radio.
My fondness for small-market radio prevailed and spoiled me for the more rigid formats of the bigger stations. When I moved on to larger metropolitan areas, I earned more money but had far less latitude. The affluent stations had better equipment, a smoother sound, and more listeners, but there was less variety in programming. For that reason I chose to leave radio and enter the teaching profession. It was in the atmosphere of college radio that I again found the occasion for creative broadcasting.
Non-commercial and educational radio afford excellent opportunities for beginners in broadcasting. There is freedom to try whatever you want without the fear of losing sponsors, revenue, or your job. There is also the chance to participate in each of the various departments and apply all the talents you have. My plea to college and high school radio stations is to avoid falling into the trap of conformity that has been so pervasive among commercial stations.
The material for this guide has been gleaned from many years of experience and contact with commercial and noncommercial stations. As an instructor of radio broadcasting at Foothill College, I have had a chance to keep up with modern radio programming practices. I have helped my students find employment in the field, and I have learned from them what is being demanded by broadcasting stations. I have tried to teach what students need to know to get jobs, and what station managers want from prospective employees.
This guide is directed to students who are planning to work in college or community radio stations and to those who might be considering broadcasting as a career. It tells them what job opportunities are available and what kind of preparation is necessary. I encourage students to become familiar with as many facets of the business as possible. In this way they not only will be more attractive candidates for employment, but will derive greater enjoyment and satisfaction from the profession.
Working in radio is fun--there is no question about it. But the student of broadcasting must also be aware of the responsibility. Even a low -powered station has the potential of reaching tens of thousands of people. Anyone who opens a microphone must recognize the power and influence that radio has.
An announcer or disk jockey can speak to as many people in one day of normal operation as the average person is able to reach in a lifetime. And one never knows who in the audience is going to listen and act upon what is said.
There is much to be learned about the broadcasting profession. It is my hope that this guide will provide for the student the incentive to begin.
[This guide is based on "Fundamentals of radio broadcasting", 1980]
---
Also see: DIY low-power transmitter projects ; Radio Communications Receivers -- A guide to radio receiver design and technology
FM by Transmission and Reception (1954)
Broadcasting: An Introduction to Radio and Television (1978)