3. The Superheterodyne Receiver
4. Implementing Single Conversion Superheterodyne
5. Implementing Double Conversions
6. Implementing Multiple Conversions
7. Direct Conversion Implementation
8. Special Conversions and Their Implementation
10. Modern Receivers
11. System Design Considerations for Modern Receivers
12. Dynamic Range
13. Design Considerations for the Front End
14. Mixers
15. Variable Frequency Oscillators
16. Digital Frequency Counters and Radio Receivers
17. Intermediate Frequency (IA) Amplifier Design
18. Automatic Gain Control (AGC)
19. Product Detector and Beat Frequency Oscillator (B10)
20. Audio Amplifier Design Considerations
21. The Power Supply
22. Putting It All Together
23. Packaging and Mechanical Considerations
24. Radio Receiver Technology Today
25. The Bragg-Cell Receiver
26. Future Trends
---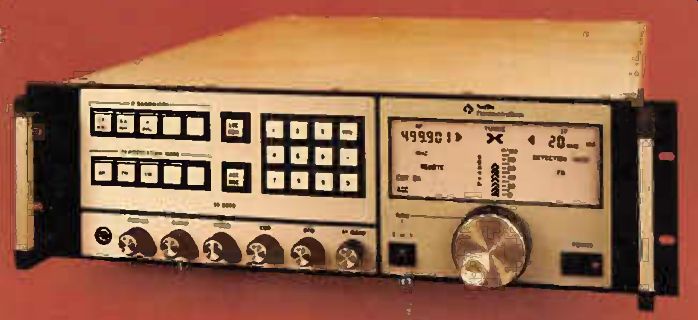 [This guide is based on a 1989 TAB book on the topic of "Radio--Receivers and reception". To preserve historical legacy, we made no attempt to update the content.]
Introduction
As we approach the twenty-first century, radio technology is becoming increasingly complex, with the progress of the communication receiver being one of the most dynamic technical episodes of our century.
New stringent requirements such as good frequency stability, large signal handling capability, and improved selectivity make today's radio receiver a totally different apparatus than its predecessor of the 1920s.
These new requirements have brought about the need for new technologies and make the "gap" of achieving technical excellence ever narrower.
The scope of this guide is to give you a complete picture of what has been done and what can be done in receiver design, as well as to describe in a chronological way the historical technical facts that impacted radio technology over the past eighty years. This guide will explain and expand on these facts showing present and future trends and finally present a receiver design from system through packaging. In this respect, the guide is an accelerated design guide, filling a gap for the beginner while at the same time being a comprehensive work for the advanced professional.
Although portions of this work can be used for practical implementation, the material is not meant as a cookbook, but rather as a concentrated educational kit in radio receiver design.
Because the subject is so vast, in designing the guide I chose to emphasize certain technical areas that cannot usually be found in one single publication and combine them with facts and experiences of my own. From a professional standpoint, this work should be good for anyone considering an rf signal processor (as well as radio) concept. It is hoped that the guide will be found useful and entertaining by the beginner as well as the advanced reader.