---
---
RADIO AS A NEWS MEDIUM
The important advantage radio has over other media is immediacy. Fast-breaking news items can be transmitted to millions of people with a minimum of effort. There was a time when newspapers competed fierce y to be the first on the streets with a news story. Newsboys would cry out, "Extra! Extra!" and sometimes recite the headline. But this colorful scene is no longer a part of the American Parade. By the time a newspaper gets on the streets, most people have already heard the story on radio or have seen it on television. Why then do people read newspapers at all? The answer to that question is complex, but there are a few fundamental reasons. First, print is still the best device for conveying stories in depth.
You can read to yourself much faster than someone else can read to you.
There are not enough words in a 30 -minute radio news program to fill the front page of a major newspaper. Try it sometime. See how long it takes you to read aloud (in radio announcer's style) the entire front page of a newspaper. Another advantage of print is that it provides a permanent record of events. With the aid of an index, you can go directly to the section of the paper you want-sports, stock market reports, entertainment, etc. If you relied upon radio, you would have to wait for a particular item to be aired, and you might not know when it would be coming-if at all. When it did come you would have to write it down to have a record of it. It is clear that print journalism and broadcast journalism differ in both style and purpose.
WHAT IS NEWS?
Journalists could spend hours debating this question; let us provide a brief definition. We shall say that news is current information presented without malice or favoritism. It should be reported as objectively as possible. David Brinkley has said that, while it may be impossible to be objective in news reporting, one can at least be fair. This is about all you can do. Obviously all the news can not be made available to people there is not enough time or space. Therefore, reporters select the items they think are important. In doing so they are making editorial judgments. If they desired, they could effectively persuade the population to accept a point of view, not by telling any lies, but simply by omitting news items that suggested an opposing point of view. In this country, freedom of the press is more than just political jargon: It is an actuality.
The restrictions government places upon broadcasters are those that as sure fair treatment for everyone. For example, you are not free to make untrue or slanderous statements about an individual. You are also not free to use a public commodity (the airwaves) to support one political candidate over another. You are free, however, to report on events, even though they be embarrassing to those in power. No government restriction prevented the exposure of the Watergate scandal. Your main concern as a broadcast journalist is not the limitation placed upon you by government, but those imposed by the audience. You are free to say pretty much what you want, but your message will not be heard unless you gain and hold the attention of the listeners.
SELECTING NEWS ITEMS
Out of the myriad of events that occur every day, what items are you going to select? The broad, general areas will be determined by the programming department and will depend upon the particular audience segment the station wishes to reach. If the station is playing "middle of the road" (MOR) music and is appealing to a mature, educated audience between 35 and 50 years of age and enjoying some economic affluence, you will probably offer stock market reports and financial news. If you are playing contemporary rock music for a younger audience, your news features would probably include sports and entertainment. The progressive rock stations would offer features such as drug reports and news about the latest occult fad. But the choices are unlimited. Anything that can be put into words can be put on the radio.
WIRE SERVICES
Most stations subscribe to at least one news wire service. There are three major ones in the English language: The Associated Press (AP), United Press International (UPI), and Reuters (a British firm). They feed news onto teletype machines located in subscribing stations by way of a telephone wire-thus the name "wire service." The teletype runs 24 hours a day and brings in news from all parts of the world. The subscriber has access to the stories and features of hundreds of reporters-a service no broadcaster could possibly finance alone. The advantage of the wire service is that it allows broad coverage and makes available information that a station would otherwise not be able to obtain. The disadvantage is that it puts the job of selecting news items into the hands of relatively few people. FIG. 1 shows some UPI teletype machines.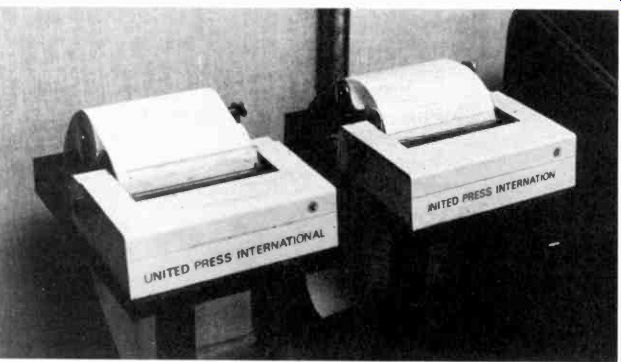 FIG. 1 Teletype machines. (Courtesy UPI.)
Just about all the news we receive from abroad is filtered through the news services. We rarely hear what they thank is unimportant. For this reason, local stations should not rely totally on news services. It is very easy for announcers simply to "rip and read." That means accepting blindly the judgment of the wire service and reading what they send out as a news summary. The discriminating newsperson will use the wire service as a foundation, but add to it her or his own stories and local angles on national events. FIG. 2 shows a typical news summary as it would be received by a station from one of the major wire services.
------------

FIG. 2 World news summary. (Courtesy UPI ) 2I5LR THIRD -WORLD NEWS ROUNDUP
-6 PRESIDENT CARTER'S IMPENDING TRIP TO THE MIDDLE EAST... A NEW MIDEAST CRISIS LOOMING-- THIS TIME INVOLVING NORTH AND SOUTH YEMEN...
AN UPDATE ON THE FIGHTING IN INDOCHINA... AND NEWS ABOUT ENERGY...
ALL PART OF TONIGHT'S ROUNDUP-- SIGNIFICANT NEWS... REPORTED IN DETAIL... BY U -P -It
-6 ( MIDEAST) THE GENERAL SHAPE OF PRESIDENT CARTER'S MIDEAST PEACE PACKAGE EMERGED TODAY WITH DISCLOSURE OF AN ASSORTMENT OF AMERICAN PROPOSALS AIMED AT REACHING AN EGYPTIAN -ISRAELI TREATY.
THE HEART OF THE PACKAGE THAT CARTER WILL TAKE WITH HIM TO THE MIDDLE EAST THIS WEEK IS A PROPOSAL FOR EGYPT AND ISRAEL TO TRADE OFF THE TWO KEY ISSUES IN DISPUTE.
ISRAEL WOULD CO ALONG WITH EGYPT'S INSISTENCE ON A TIMETABLE FOR SOME FORM OF PALESTINIAN SELF-RULE IN OCCUPIED TERRITORIES... WHILE EGYPT WOULD ACCEPT ISRAEL'S DEMAND THAT THE TREATY SUPERSEDE ALL OTHERS WITH EGYPT'S ARAB ALLIES.
THE ISRAELI CABINET HAS ALREADY ACCEPTED THE TRADE-OFF IN PRINCIPAL. TWO OF CARTER'S TOP ADVISERS SOUNDED EGYFT OUT ON THE PROPOSAL TODAY... WITH INITIAL INDICATIONS APPEARING FAVORABLE.
CARTER'S PEACE PACKAGE ALSO INCLUDES PROPOSALS TO PROVIDE ISRAEL WITH OIL AND MILITARY AID.
( YEMEN) IT'S ONLY A LITTLE WAR... BUT A BIG THREAT TO POLITICAL STABILITY AT THE SOUTHERN OUTLET OF THE OIL -RICH RED SEA REGION.
TEN DAYS OF FIGHTING AND BROKEN CEASE-FIRE AGREEMENTS BETWEEN TINY NORTH YEMEN AND EQUALLY TINY SOUTH YEMEN ARE CAUSING DEEP CONCERN IN NEIGHBORING SAUDI ARABIA.
THE UNITED STATES SHOWED ITS CONCERN TODAY BY ORDERING THE SUPERCARRIER CONSTELLATION TO SAIL FROM ITS BASE IN THE PHILIPPINES TO THE ARABIAN SEA.
PENTAGON SOURCES SAY THE CONSTELLATION'S ORDERS WERE CUT AFTER SECRETARY OF STATE CYRUS VANCE REJECTED MOSCOW'S CLAIMS THAT THE SOVIETS ARE NOT HELPING THE MARXIST REGIME IN SOUTH YEMEN.
BOTH WARRING COUNTRIES TODAY ACCUSED EACH OTHER OF STARTING FRESH BATTLES ALONG THEIR ILL-DEFINED BORDER.
(ENERGY) ENERGY SECRETARY JAMES SCHLESINGER TOLD CONGRESS TODAY THAT THE FUEL CRUNCH IS BECOMING SO CRITICAL THAT AMERICAN MOTORISTS FACE GASOLINE SHORTAGES OVER THE NEXT TWO SUMMERS.
SCHLESINGER'S TESTIMONY BEFORE A HOUSE SUBCOMMITTEE UNDERSCORED HIS EARLIER PREDICTION THAT GASOLINE PRICES COULD RISE TO ONE DOLLAR A GALLON FOR UNLEADED AND 75 CENTS FOR LEADED GRADES BY THE END OF THE YEAR.
THERE WAS ALSO MORE DISCOURAGING NEWS FROM FOREIGN OIL FIELDS.
LIBYA RAISED PRICES BY ONE -DOLLAR 30 -CENTS A BARREL... AND ALGERIA SAID IT'S PLANNING A 24 PERCENT HIKE.
AIR TRAVELERS ARE ALSO FEELING THE PINCH.
SHORTAGE OF JET FUEL IN CHICAGO TODAY FORCED DELTA AIR LINES TO CANCEL 18 FLIGHTS SCHEDULED TO ARRIVE OR DEPART FROM O'HARE INTERNATIONAL AIRPORT.
UNITED AIRLINES ALSO HAS BEGUN ELIMINATING UP TO 19 DAILY FLIGHTS FROM CHICAGO AND EASTERN CITIES.
(CENSUS) THE CENSUS BUREAU RELEASED A STUDY TODAY SHOWING THE DROPOUT RATE AMONG 2LACh HIGH SCHOOL STUDENTS HAS FALLEN SUBSTANTIALLY IN RECENT YEARS.
THE REPORT ALSO SAYS THE NUMBER OF BLACKS ATTENDING COLLEGE MORE THAN DOUBLED DURING THE 1970S.
AND THE BUREAU NOTES THAT BLACK STUDENTS WHO ENROLL IN HIGH SCHOOL OR COLLEGE ARE NOW LESS LIKELY TO DROP BEHIND IN THEIR STUDIES.
CURRENT ENROLLMENT RATES SUGGEST THAT THE DIFFERENCE BETWEEN BLACK AND WHITE HIGH SCHOOL GRADUATION LEVELS WILL DECREASE EVEN FURTHER IN THE NEXT 10 YEARS.
THE CENSUS REPORT GOES ON TO SAY THERE IS EVIDENCE THAT AMONG THOSE GRADUATING HIGH SCHOOL... BLACES AND WHITES ARE ATTENDING COLLEGE AT ABOUT THE SAME RATE-- 32 PERCENT.
(NUCLEAR) OFFICIALS OF AMERICAN NUCLEAR INSURERS-- A CROUP THAT INSURES ATOMIC POWER PLANTS-- HAVE RELEASED A STATEMENT SAYING THOSE ATOMIC PLANTS HAVE ONE OF THE NATION'S BEST INDUSTRIAL SAFETY RECORDS.
BUT THE INSURANCE GROUP SAYS ITS STANDARDS NAY HAVE TO BE REVISED SOON BECAUSE OF NEW CONCERN ABOUT RADIATION RISKS.
THE OFFICIALS SAY THAT... IN RECENT YEARS... THERE'S BEEN AN INCREASE IN THE NUMBER OF WORKERS CLAIMING THAT RADIATION EXPOSURE HAS DAMAGED THEIR HEALTH.
THEY CITE PUBLICITY SURROUNDING A NEW REPORT BY THE HEALTH, EDUCATION AND WELFARE DEPARTMENT AS ONE OF THE. REASONS FOR THE.
INCREASE.
THE H-E-U REPORT CONCERNS THE NEGATIVE EFFECTS OF LOW-LEVEL RADIATION OH HEALTH.
UPI 03-06 06108 PPS
--------------------------
The Vs ire senice may also provide the radio station with short, spot or headlines, to be used in between the longer newscasts.

FIG. 3 World news headlines. (Courtesy UPI.)
-----------------
26 3LR HEADLINES
-0 PRESIDENT CARTER LEAVES FOR EGYPT WEDNESDAY FOR TALKS WITH PRESIDENT SADAT ABOUT U-S PROPOSALS FOR BREAKING THE DEADLOCK IN EGYPT'S STALLED PEACE NEGOTIATIONS WITH ISRPEL. TWO TOP CARTER AIDES HAVE ALREADY SHOWN THOSE PROPOSALS TO SADAT.
ISRAELI PRIME MINISTER BEGIN WAS QUOTED AS TELLING JEWISH LEADERS IN NEW YORK THE QUESTION OF SETTING A DATE FOR PALESTINIAN AUTONOMY IN OCCUPIED ARAB LANDS HAS BEEN, GUOTING HEFE-- TAXEN CARE OF."
-0 DEFENSE SOURCES IN WASHINGTON SAY A SOVIET COMSAT SHIP RAS CONE INTO PORT IN THE VIETNAMESE CITY OF DANANG. THE SOVIET VESSEL IS AN AMPHIBIOUS VEHICLE THAT CAN CARRY TANKS, TRICKS AND TROOPS.
UPI 03-04 09139 FPS
---------------------

FIG. 4 Sports and weather (Courtesy UPI.)
----------------- RULE FIRST -SPORTS ROUNDUP
-4 (BASEBALL), MAJOR LEAGUE BASEBALL BEGINS ITS 1979 CAMPAIGN TODAY. THE TRADITIONAL NATIONAL LEAGUE OPENER WILL BE PLAYED THIS AFTERNOON (200 P -M E -S -T) AT RIVERFRONT STADIUM, WHERE THE CINCINNATI REDS HOST THE SAN FRANCISCO GIANTS. VIDA BLUE... AN 18 -GAME WINNER FOR THE GIANTS LAST YEAR... WILL OPPOSE TOM SEAVER, WHO IS COMING OFF A SUB -PAR 16-14 SEASON.
THE REDS BEGIN THE SEASON WITHOUT PETE ROSE... WHO SIGNED WITH PHILADELPHIA DURING THE OFF-SEASON... AND SPARKY ANDERSON, WHO WAS FIRED AS MANAGER. JOHN MCNAMARA... THE REDS' NEW SKIPPER... HAS PENCILED SPEEDSTER KEN GRIFFEY IN THE LEADOFF SPOT AND RAY KNIGHT IS SLATED TO TAKE ROSE'S PLACE AT THIRD BASE.
SEVEN -TIME AMERICAN LEAGUE BATTING CHAMPION ROD CAREW MAKES HIS OFFICIAL DEBUT FOR CALIFORNIA TONIGHT WHEN THE ANGELS TRAVEL TO SEATTLE FOR THE AMERICAN LEAGUE OPENER. CAREW LED THE CACTUS LEAGUE WITH 18 RUNS -BATTED -IN THIS SPRING AND, BECAUSE OF HIS BAT, THE ANGELS ARE FAVORED IN THE AMERICAN LEAGUE WEST. CALIFORNIA WILL SEND SOUTHPAW FRANK TANANA (TAH-NAN'-AH) TO THE MOUND AGAINST THE MARINERS' GLENN ABBOTT.
(UMPS) ONLY TWO MAJOR LEAGUE UMPIRES HAVE SIGNED CONTRACTS FOR THE '79 SEASON, FORCING THE PROMOTION OF MINOR LEAGUE UMPIRES FOR OPENING DAY ASSIGNMENTS. GLENN ABBOTT... SEATTLE'S OPENING DAY PITCHER... SAYS HE DOESN'T ANTICIPATE ANY PROBLEM WORKING WITH INEXPERIENCED UMPIRES. HE SAYS THEY WERE VERY CONSISTENT IN SPRING TRAINING.
(PHILLIES) THE PHILADELPHIA PHILLIES HAVE TRADED ROOKIE SHORTSTOP TODD CRUZ TO THE KANSAS CITY ROYALS IN AN ATTEMPT TO SHORE UP THEIR INJURY -RIDDLED PITCHING STAFF. IN RETURN FOR CRU2, THE PHILLIES RECEIVED DOUG BIRD, WHO HAD AN 11-4 RECORD AND 14 SAVES WITH THE ROYALS IN 1977. HOWEVER, BIRD'S RECORD SLIPPED TO 6-6 LAST SEASON WITH ONLY ONE SAVE. CRUZ BATTED .261 AT OKLAHOMA CITY LAST SEASON WITH 11 HOME RUNS AND 69 R -B -I'S.
CA'S) CHARLIE FINLEY'S LATEST ATTEMPT TO SELL THE OAKLAND A'S TO A CROUP OF CALIFORNIA BUSINESSMEN APPARENTLY HAS FALLEN THROUGH. FINLEY REPORTEDLY IS UNHAPPY WITH THE FINANCIAL ARRANGEMENTS.
-4 -
(EASTER) FUNERAL SERVICES WERE HELD IN CLEVELAND YESTERDAY FOR FORMER INDIANS' FIRST BASEMAN LUKE EASTER. FORMER TEAMMATES IN ATTENDANCE INCLUDED NEW YORK YANKEES' MANAGER BOB LEMON, YANKEE PRESIDENT AL ROSEN, HALL OF FAME PITCHER BOB FELLER AND PITCHER MIKE GARCIA.
EASTER WAS SHOT AND KILLED LAST THURSDAY DURING A ROBBERY IN A CLEVELAND SUBURB.
UPI 04-03 1107 PPS 237LR EXTENDED -FORECASTS FRIDAY THROUGH SUNDAY
-3 NORTHERN CALIFORNIA-- MOSTLY FAIR AND DRY BUT CHANCE OF SHOWERS FRIDAY MAINLY IN MOUNTAINS AND VARIABLE LOW CLOUDS ON COAST. HIGHS IN THE MID SOS TO MID 605 NEAR THE COAST AND THE MID 60S TO MID 70S INLAND VALLEYS. LOWS IN THE 40S TO LOW SOS AT LOW ELEVATIONS.
------------------
You will notice that between the stories there is a numeral or a character to separate each item from the next-UPI uses -0- or some times numbers as spacers. These are cues provided for the reader of the copy to drop the voice. The news services accommodate broadcasting stations by sending out a 5-minute summary every hour. Because radio stations often program news on the hour the summary is timed to be received before the top of every hour. However, it may not be sent all at the same time. Other news, such as baseball scores and weather reports, may come in between the items of a 5-minute summary. So you will have to study the copy well to make sure you get everything you want. You do not have to take it the way the wire service sends it. You can take any part of it you want and arrange it in any order. If you are involved in selecting news from the teletype machine, there are a few things you need to do:
1. Get the latest copy. The copy is received by the station on one long, continuous roll. Unless it gets thrown out at the end of the day, you may wind up reading yesterday's or last week's copy without realizing it.
Look for the date that appears at the bottom of each story. Then look for the number at the top of each story. The highest number will be the latest release.
2. Proofread the copy. The people who type out the stories are working under a great deal of pressure. It is not uncommon for them to make mistakes in typing. Sometimes the machine itself will cause the copy to be garbled. This can be very embarrassing when you are reading the story on the air "cold."
3. Note corrections in the copy. Wire services may print information that is incorrect or needs to be updated. When this happens, they will type out a correction message that refers to a story by number. It may say something like this:
CORRECTION IN SIXTH SUMMARY, TAKE 3, FIRST ITEM ( SEOUL), READ IT IN FIRST SENTENCE OF SECOND GRAF: X X X TO REVIEW THE INCIDNT SATURDAY ( 10 P.M. EDT FRIDAY) X X X (FIXING TYPO).
THE A –P
4. Look for special features. Not all the copy that comes in on the teletype is straight news. Much of it is feature material-sometimes humorous, sometimes human interest. It may come in a regular feature, or it may be mixed in with the other items. Usually human interest features are placed at the end of the newscast.
5. Look and listen for bulletins. When an important, late -breaking item comes in, it will be flashed as a bulletin. Simultaneously, a bell will ring on the machine to attract your attention. Use your judgment as to whether you want to interrupt the program then on the air to announce the bulletin or wait until the next regularly scheduled newscast.
Other Sources of News
Some stations prefer to write their own news rather than rely on the wire services. It is important to remember that when you take material from newspapers and magazines it must be rewritten; otherwise you could be guilty of plagiarism. When you subscribe to a wire service you are buying the rights to use what they send you, word for word. This is not the case when you subscribe to a newspaper. You can not legally duplicate the material without the publisher's permission. In addition to the legal consideration, it is necessary to rewrite newspaper copy because, as we discussed earlier, the style is substantially different. Try reading a news paper story out loud in a radio announcer's style and see how difficult it is. This is why a station that emphasizes news needs to employ copywriters.
Stringers
In addition to the full-time staff, the news station may employ part-time reporters called stringers. This practice originated in the newspaper business as a means of extending coverage at minimum cost. A stringer is paid not a regular salary, but fees, according to the number of stories contributed. A stringer, happening upon a story, simply calls it in, and it is written up by a staff writer. A stringer might go directly on the air with a report, or perhaps have the story tape recorded. The advantage to this system is that the station gets extensive coverage without having to employ a large staff. The station knows the person who is making the report and is able to count on the information's being accurate. Many news reporters have begun their careers as stringers.
Audio Feeds
In addition to the sources already mentioned, several news organizations provide audio feeds to subscribing stations. An audio feed is an interview or a news report that can be tape-recorded and inserted into the local program in any manner the station wishes. It is fed to the station by telephone line in the same way as the network programs are. The two major U.S. wire services, The Associated Press and United Press International, provide audio feeds in addition to their regular transmission of printed copy via teletype. There are also a number of small radio networks that provide audio feeds and regularly scheduled programs to local stations. ABC has two subsidiaries that offer such service. One is the American Contemporary Radio Network, and the other is the American FM Radio Network. They operate independently of the regular ABC news service and are available to any station that wishes to subscribe.
Other Telephone Feeds
Every local area has institutions that provide features of various sorts that are available over the telephone. Colleges and universities often have news and information agencies.
Churches occasionally offer similar services. Institutions such as historical societies, medical associations, and special -interest groups frequently make information available to telephone callers. A radio station can call the number, record the message, and use it as an insert in a newscast or special feature.
Tape Networks
Some of the smaller networks provide programs to stations by means of tape recordings. Rather than incur the expense of a direct line or the cost of the telephone, the network sends the program to the station in the form of a disk transcription or tape recording. If the network is sponsored by a nonprofit organization, as many of them are, the only cost to the station would be postage. Programs in this form are available from the Broadcasting Foundation of America, the Longhorn Radio Network, and The Fund for Peace, to mention just a few.
Printed Copy
The three major wire services, AP, UPI, and Reuters, provide printed copy rapidly and abundantly to subscribing stations. Most commercial stations rely upon one or more of these services for the bulk of their locally produced newscasts. There are, however, less expensive news services that deliver copy to subscribing stations by mail rather than by teletype. The mail services are slower and can not compete with the wire services in handling fast -breaking news. But they can provide valuable background information and feature news that may not have been covered by the major sources. Mail news services such as Earth News and Zodiac News Service describe themselves as being alter native sources of current information. They are valuable to the low budget broadcaster, but these services are often utilized by the larger stations as well.
Reliability of Information
How do you tell if the source of your information is reliable? Some sources you can trust; others may be questionable. Most major newspapers and national magazines have a reputation to maintain; they would not jeopardize that by deliberately falsifying a news story. But if you have any doubt about the source, there are a number of questions you should ask yourself:
1. Has other information from the source been accurate? What reputation does it have for providing reliable information? Has its integrity been challenged on previous occasions? If so, by whom?
2. Does the source have any obvious bias? Does it have anything to gain by reporting something in a particular way? Is there a tendency on the part of the source to look at all issues from a particular point of view? Is its management willing to print opposing viewpoints?
3. Is the information complete? Has the original source been named, or simply referred to in a vague manner? ("They say that . . .") Are quotations taken out of context? Does the quotation express what the person really meant?
4. Is the information current? Has new information superseded the report? Is it possible that the passage of time has altered the situation? Have new laws been passed or new statistics gathered since the story was written?
5. Do other sources corroborate the information? If so, are the other sources reliable? Are there reasons why one source would have the information and others not have it? Are there reasons why other sources would not want to release the information?
6. Does the information meet the test of reason? Are there internal contradictions in the information? Does the information contradict something else you know to be true?
7. Was the information gathered accurately? If it is statistical information, was there adequate sampling? Are general assertions made as though they were statements of fact? ("90 percent of the people you ask will tell you that . . .") Is the study consistent with the findings of other studies?
8. Is the language of the information objective? Is the copy spotted with emotionally "loaded" words such as "demagogue" and "tyrant"? Would more objective words convey the same meaning? Are there an excessive number of adjectives? ("An angry, vicious, uncontrollable mob . . .") The way these questions are answered will, of course, reflect your own personal feelings and biases, but at least it will start you thinking about objective and subjective reporting.
Sources of Local News
In addition to the newspapers and magazines, the most important sources of news are the people in your community. Not everybody makes news every day; you must find the ones who have. Some are in a better position than others to provide you with news stories, and these are the ones you want to contact. Make a list of all the people and offices you can think of that could be a source of news. Be sure to include the addresses and telephone numbers. Here is a list you might use as a starter:
Agricultural Commissioner
Animal Control Department
City Council
County Board of Supervisors
County Clerk
County Tax Assessor
District Attorney
District Court
Department of Motor Vehicles
Drug Abuse Coordinator
Employment Office
Fire Department
Health Department
Hospitals
Jury Commissioner Mayor's Office Mental Health Clinic Municipal Court Office of Consumer Affairs Office of Social Welfare Police Department Post Office Public Utility Commission School District Office Sheriffs Office Superior Court Transportation Agency Veterans' Office Water Commission Obtaining Actualities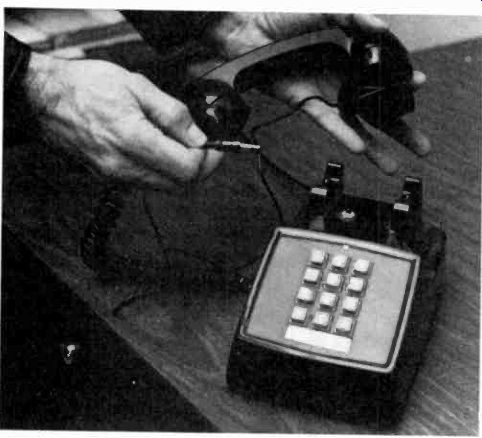 FIG. 5 Phone tap. (Photo by Wayne Fogle.)
You can make your contacts either by phone or in person. There are several advantages in doing it by phone: You save time and gasoline.
Also, your respondent may become nervous at the sight of a microphone.
Taping a reply off the telephone is much easier. People are used to that instrument and are not threatened by it. They may talk more freely when the recording equipment is not in the same room with them. However, you must be sure to tell all respondents that they are being recorded, and that you would like to use their remarks on the radio. You need not use the "beeper phone," which once was required, as long as the parties know they are being recorded. Simple phone taps are very inexpensive and easily obtained. Any electronics store will have them. (See FIG. 5.) Get the kind with the plastic cuff that fits over the earpiece of the phone; then put the plug into the microphone input jack of your tape recorder and set your levels. The phone tap works exactly the same as a microphone. The quality will be the same as it is on the telephone. While it is not as good as it would be using a microphone, this is no real disadvantage. People are accustomed to hearing reports through a telephone and accept them readily. In fact, there is a certain authenticity to the sound of a news story coming through the filter of a phone.
These types of reports are called actualities. Rather than have the news reader repeat what the news maker has said, we hear the news maker's actual voice. This enhances credibility and provides variety to the sound of the report. In bypassing the intermediate steps of rewriting the material and delivering it on the air, the use of actualities saves the news announcer considerable time and effort--and eliminates the risk of misquoting. As an example, suppose that there has been a fatal airplane accident and, as is customary, an investigation is under way. You wish to question a certain government official and include some of her answers in your coverage. Follow this simple procedure:
1. Decide on the story you want and the source that is best able to provide you with the information. Refer to the list given earlier in this Section.
2. Connect the phone tap to your tape recorder and call the official. You will have to get through switchboard operators, secretaries, and perhaps a few junior assistant managers. But be patient, and always be courteous.
3. Start your tape recorder as soon as you get the person you want.
Tell him that you are recording and would like to use his remarks on the radio. He may be willing to respond right away, or he may ask you to call back when he has had a chance to think over your questions.
4. Ask your questions. Giver him plenty of time to answer-you are going to edit out the pauses anyway. Ask as many questions as he has time to answer; you may have a hard time getting hold of him again.
Remember that your words are being recorded too, so don't talk while he is talking. You will not be able to edit out the sub-verbal sounds (uh huh, hmmm) that people often make unconsciously.
5. After the interview play back the tape and decide on what statements you want to use. Dub them off onto a cart as described in Section 5.
6. Write the introductory material that will precede the actuality. It has to include the name and title of the person you talked to and an orienting statement about the subject. This is called a lead-in and will look something like this:
Last night two planes collided in flight over the eastern hills of Durham county. Two people were killed; another is in serious condition. Here is a report from Roberta Darbey, local director of the Federal Aviation Administration.
Before you start working with actualities, listen to an all-news station and get some ideas on how it is done. You will notice that the actuality is generally not very long. While the reporter may have taped 20 or 30 minutes of the news maker when gathering information, the report will probably contain only a few 1- or 2 -minute segments. Encapsulate your report into a form that can be digested easily by the listener.
Highlight the main aspects of the story by preceding it with your own paraphrase. In other words, give a short preface to what the news maker is going to say. When you do this, use the third person pronoun rather than the second person:
Poor: . . .Can you tell me if there was any indication that the planes were not in proper mechanical condition? Better: . . .We asked Ms. Darbey if there was any indication that the planes were not in proper mechanical condition.
The listener will be able to tell that you are not doing a live inter view, so do not try to pretend that the news maker is there in the studio with you.
As you work with actualities you will begin to develop some refinements. For example, it is interesting to hear comments from two different people on the same subject. More interesting still when the comments in juxtaposition use the same key words, or when they express conflicting viewpoints.
Mayor: I believe it is my responsibility to appoint the best people I can find to important positions in this city. If one of these people happens to be a relative of mine, it is entirely coincidental.
Council member: There is nothing at all coincidental about the mayor's appointment of his cousin. A dozen other people equally qualified applied for the job months ago.
In a case such as this there is no need for a comment in between and certainly no need for an evaluation on the part of the reporter. Let the listeners make up their own minds and draw their own conclusions.
Remember, you are a news reporter, not a commentator. Keep your opinions to yourself. Just tell listeners what happened as clearly and as objectively as you can.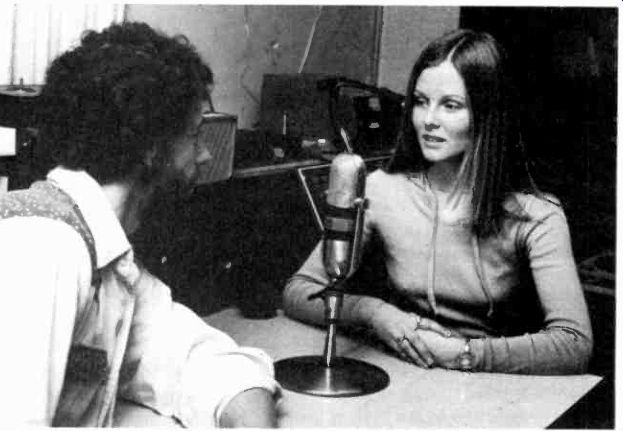 FIG. 6 Conducting an interview. (Photo by Wayne Fogle.)
INTERVIEWING THE NEWSMAKER
Not very often will you be able to report on a news event firsthand. You may just happen to be on the scene at the time of an accident, or you may be sent by your station to get a firsthand report of a major occurrence. But most of the time you will be relying upon a description of the event given to you by someone who was directly or indirectly involved.
Extracting the information from that person may not be easy because not everyone is trained in journalism or has the ability to tell a story clearly and succinctly. You will have to help them. It is your job to ask the questions that will bring forth the information you want. If you fail to ask the question, you may never get the answer; if you ask the wrong question, you may get a story you have no use for; if you ask too many questions, you will wind up with more information than you know what to do with. So interviewing is a skill to which you want to give a lot of attention.
Types of Interviews There are many types of interviews, some of which are not appropriate for broadcast. You need to apply the style that will demonstrate that you are a competent professional.
1. Personal interview. This is a situation where the interviewer is trying to get information for some private purpose. A job interview would fall into this category. An employer may interview an applicant to learn something about the person's qualifications for a particular job. The information is only valuable to the interviewer, not to the general public.
2. Psychotherapeutic interview. This is the kind conducted by a trained psychologist who attempts to draw out feelings and inner thoughts that the interviewee may not have known were there. Respondents in this type of interview may be saying things they had never expressed before. It would be unfair to put this type of interview on the air. People have the right to contemplate their feelings and ideas before making them public.
3. Public interview. This is the kind that concerns us in broadcasting. It is the interview that is designed to reveal information of general public interest. Although the interviewer may already know the answers to the questions asked, asking them elicits answers in the respondents' own words. A good interviewer will try to facilitate the telling of the story. This requires, of course, understanding the story, in order to know what questions to ask and to paraphrase, if necessary, a point that might not have been clearly made.
Under the heading of public interview there can be two divisions: hostile and friendly. I advise my students in broadcasting not to attempt a hostile interview. Sometimes you hear it done by professionals, but it takes considerable skill and experience. People such as William Buckley and Mike Wallace can do it well, but for the inexperienced broadcaster, the results can be disastrous. A hostile interview is one in which the interviewer attacks the points expressed by the respondent. Such inter views can only be done effectively by interviewers who are themselves prominent figures, whose opinions and comments are just as valid and as worthy of public consideration as those of the interviewee. The neophyte runs the danger of being outclassed by a person who is very knowledgeable in the subject. It can be embarrassing to get nailed to the wall on your own show. Even if you win the argument, listeners may object to your methods if you are abusive of your guest. So conduct a friendly interview even if you disagree with your respondent's point of view.
Later you can interview someone else if you want to, in order to have the arguments refuted. Most people have an affinity for "fair play." In private practice we may abuse this concept, but in public we like to see it observed. A basic principle for all broadcasters is to have respect for all reasonable arguments, even when you strongly oppose them.
Conducting the Interview
In some cases an interview will be done live; at other times, you may tape it with the intention of editing it and extracting portions you want to use. Let's talk about the live interview.
Most important of all is to listen to what is said. It is very easy to become distracted. You may be thinking of the next question you are going to ask and miss the response the person is making to your previous question. In all phases of your life listening is important, but in broad casting you risk serious embarrassment by not paying attention. A friend of mine at a small station was doing an afternoon series of live telephone interviews of women at home. He had stock questions that he always asked and seldom listened to the reply. The interview I heard went some thing like this:
Announcer: Tell me, Mrs. Jones, what does your husband do for a living? Woman: Well, my husband died three months ago.
Announcer: Well, that's just wonderful Mrs. Jones, now would you tell me. ..
Admonitions are more easily made than acted upon, but here are some suggestions that may be helpful.
1. Start listening from the beginning. Portions of messages are often lost when the listener fails to hear an antecedent. Speakers are not al ways careful about using nouns in their sentences. They may use the name of the person, place, or thing in the beginning, but after that it will be referred to by a pronoun he, she, it, they, or them. If you did not catch the noun at the start, and are failing to comprehend the message, interrupt the speaker and ask, even if this reveals that you were not listening in the beginning.
2. Suspend judgment. Establish, if you can, a frame of mind which allows you to listen objectively. If you begin listening with the intention of taking issue with what the speaker says or with the attitude that you are not going to agree under any circumstances, you will hear only the points of contention and miss what may be valid information. Good listening depends upon your ability to cut through your own emotional barriers and your preconceived notions about the message of the speaker. It is simply a matter of listening with an open mind. If the speaker happens to be someone you dislike, try to separate the personality from the message.
3. Listen for the main idea. Most people are not well trained in speaking and may not be skillful in putting forward the main idea of their message. Sometimes the example they are relating becomes more important than the point that is being illustrated. Try to perceive the main idea, but if you cannot, ask what it is. In any case, when the speaker finishes, you should be able to summarize the gist of the message.
4. Listen for new ideas. It is easy to listen when a speaker is relating something which you already know. What is more difficult is to listen, comprehend, and remember ideas that you are hearing for the first time.
But after all, this is the only thing that is really valuable to you. Information can be most valuable when it is new or when it is phrased in a way that you have never heard before.
5. Listen for details. The most difficult kind of listening is that which involves information. The specifics of the message-names, dates, places, facts, figures-are much harder to assimilate than overall concepts. A good speaker will be able to give proper emphasis to the important details. But you can't always count on the speaker's being good.
You may have to determine for yourself what these important specific details are. A danger involved here is that while you are mentally filing the detailed information you will miss a portion of the message that follows. A good listener is able to hold onto an overall concept and still pick up additional specific information.' John Hasling, Group Discussion and Decision Making (New York: Thomas Y. Crowell, 1975), pp. 57-59.
Advance Preparation
Before you begin an interview, know some thing about the person and the subject. This may require going to the library or finding some source material in magazines. If there is no time for this, talk to the person beforehand and get what background information you can. Do not put yourself in the position of having to ask questions on the air that you should have asked before. When you hear an interviewer say, "How do you pronounce your last name?" or "What is your exact title?" you know that some homework has been skimped.
When you go on the air you should already know these things so you can get as quickly as possible to the subject matter of the interview. Remember that advance preparation is necessary so you can compact a maxi mum amount of material into a short space of time. Ask what questions the respondent would like to field. Be as accommodating as you can.
Your guest is the one who knows the material and is the best judge of its value. You will have to select what you have time for and what will best meet the needs of your particular audience. You may not want to write out a long list of questions because that might jeopardize the spontaneity of the interview, but have at least the first few questions planned. That way you will both feel more confident, and the interview will get off to a faster start. Beginnings and endings are the most difficult.
Starting the Interview
You cannot start an interview by asking the first question; you have to orient the listener with a certain amount of information. State the preliminaries as briskly as you can; they would include the following:
1 Your name
2 The name and title of the respondent
3 The subject of the interview
4 The reason for the interview
A typical interview might begin something like this: "Good afternoon. I'm Bill White and we are talking today with Dr. Barbara Pellman who is professor emeritus at Upstate College in the field of nuclear physics. We have asked Dr. Pellman if she would comment upon the recent proposal to construct a nuclear power plant in our county. Dr.
Pellman, How safe is nuclear power?" This is pretty much a standard opening. There are variations, but they should contain the essential information. Notice that the first question gives Dr. Pellman a chance to express her overall view before going into detail. We can get a pretty good idea of where she stands by her response to it. Do not start with a question that is too specific or you may get bogged down in detail. For example, this is not a good way to get started: "Dr. Pellman, what are the possibilities of a meltdown occur ring in a nuclear plant?" That question may be asked later, but you would have to lead up to it. Your listeners would first have to know what is meant by a meltdown.
Do not underestimate the need for giving the qualification of the person you are talking to. It is not true that one opinion is just as good as another. Some are better than others, as when they come from better-informed people. I am more impressed by the views of a nuclear physicist on the safety of nuclear power plants than I am by those of the man on the street.
Participating in the Interview
A good interviewer will listen more than talk. However, that does not mean you should be no more than a mechanism for starting and stopping the interview. Make your presence known by injecting questions and comments at suitable times. I have heard students conducting interviews who did nothing more than intro duce the guests, let them talk for five minutes, and then close out their programs. This is very burdensome to persons being interviewed. They probably do not want to talk nonstop but may do so only to keep the program from lapsing into silence. Furthermore, lacking competent guidance, they have no way of knowing whether or not they are pursuing appropriate lines of discussion. Finally, silence on the part of the host is discourteous, because it makes the guest think that the host is not listening or not interested. So do get involved in the interview. Give the respondent some feedback-something to which he or she in turn can react.
Being the respondent in an interview takes as much skill as being an interviewer. Respondents should know that it is inappropriate to talk continuously. You hope that your guest will periodically drop his or her voice and look at you as a cue to ask the next question. When this happens, be sure you are prepared with one. If it does not happen, you may have to break in. Some people continually end sentences with an upward inflection and never give you a chance to inject your own re mark. This inconvenient mannerism must be countered, and there are effective ways of countering it. The most obvious is simply to pull the microphone away. (Remember that earlier we said you should never hand a microphone to the person you are interviewing.) In some cases you will each have your own microphones, however; then you will have to do something else. One way is to interrupt with a paraphrase of a point your interviewer has just made and use it as a springboard into your next question. This will make clear that you have been listening, and it will also put you back in control of the interview. In all cases, be courteous. Never interrupt a person rudely. Wait until you can do so in a manner that does not offend or appear impolite.
A different kind of problem arises where the guest is laconic. In this case you will have to carry the burden yourself. This may be difficult if you have a designated amount of time to fill. Try to figure out why the person is being quiet. It may be because you have not asked the right questions; it may be because your guest feels threatened by the micro phone or by being on the air; it may be that you have given offense in some way. All you can do is try to draw the guest out. If you are unable to, keep talking yourself. If you cannot do that, close out the interview.
Asking the Questions
The questions you ask will provide the direction of the interview. If the respondent is willing to follow, you can take it pretty much where you want it to go. Here is an example:
Announcer: Dr. Grant, do you see solar energy as being a workable solution to the energy crisis?
Dr. Grant: There are a number of problems. The energy has to be stored in some way, and that is expensive. To use solar energy on a large scale would require giant reflectors that take up a great deal of space. What's more, there are some politicians I could mention who oppose it because it would cut into the profit margins of the big oil, gas, and mining corporations.
Stop for a minute and consider. What would be your next question? You could pursue the point about solar energy and ask how the technical problems could be solved; you could ask what other sources of energy might be more feasible than solar energy; this would allow the respondent to set the course of the interview, at least temporarily; or you could ask about the politicians who oppose solar energy, which might lead into a whole different area of discussion. In any case, the question you ask will determine the response, and you have to make that decision very quickly.
Try to keep your questions short. Long complicated questions are difficult to understand, and you do not want to have to repeat them. The essence of the interview is the answer, so avoid detracting from it by trying to be too erudite yourself. Listen to the reply and see if the question has been properly answered. If it has not, try asking it again in a different way. If the reply still seems unresponsive, your guest may be trying to dodge it, perhaps feeling that your question was inappropriate.
Do not ask questions that are too personal . . . The respondent may be very blunt in telling you that it is none of your business. This has happened on coast -to -coast radio. One of the astronauts was asked what he had said to his wife on the phone just before his takeoff. He was quite direct in his refusal to answer the question, saying that it was entirely a personal matter. Good reporting does not include prying into the intimate details of a person's private life.
When you are doing a "man -on -the -street" interview, do not ask questions that require extensive knowledge. Opinion questions are about the only ones you can ask, and even then you cannot expect much in the way of supporting evidence. You can ask people whom they are going to vote for in the presidential election, and they may be willing to tell you.
But it is unfair to ask specific questions about issues that they may know little or nothing about. This kind of "public opinion poll" can add human interest to your newscast, but little in the way of enlightenment. Be careful not to let the opinions of a few people lead you to the belief that they are speaking for the larger population.
SUMMARY
Radio has become an important news medium in this country. It is not in direct competition with newspapers; the two media have different styles and purposes. The advantage of radio is its immediacy, and broad casters should make full use of that advantage. The free press that we enjoy allows accurate and objective news reporting. The restrictions that do exist are imposed for the sake of ensuring fair play. The broadcast journalist must have a sense of responsibility and be willing to report the news as fairly and objectively as possible. The major wire services are the primary source of information for most radio stations. The copy can be read directly off the wire, but many stations choose to rewrite much of it.
Newspapers and magazines can also be a source of information, but this, too, would have to be rewritten. Radio stations can subscribe to news services that provide audio feeds, so that the actual voice of the news maker can be heard on the air. Stations can also produce their own "actualities" by tape-recording reports and inserting actual voices into newscasts. One of a newsperson's most valuable qualifications is skill in interviewing. This is an ability that can be developed by practice and observation and one that can make a reporter a real asset to a broadcasting station.
TERMINOLOGY
Actuality Phone tap Audio feed Plug Jack Stringer Lead-in Wire service Live interview
ACTIVITIES
1. Visit your local radio station and ask the news personnel to give you some of their old teletype copy. Look through it and become familiar with the features. Practice reading it. Compare the style of writing to that which you find in your local newspaper.
2. Find the telephone numbers of the offices and agencies listed in this Section.
Call one of the offices to get a follow-up on a story from the newspaper.
Connect your phone tap to a tape recorder as described. Ask permission to record the conversation before you start asking your questions.
3. Play back the tape of the conversation that you recorded. Select the portions of it that you feel are most important. Dub those portions onto another tape recorder using the method described.
4. Write an introduction and some concluding remarks for each portion that you dubbed.
5. Record an entire newscast; use the portions of the conversations that you dubbed as actualities. Repeat the process until you can do it with confidence.
6. Listen to an interview conducted on radio or television. Evaluate in your own mind whether or not the questions were phrased clearly. Ask yourself if the respondent answered the questions directly. Was the interviewer courteous? Did the questions that were asked elicit interesting and informative answers? Did the interview hold your attention? Make a list of questions you would have asked on the same subject.
7. Have a friend or classmate read to you an article from the newspaper. As you listen, write down what you consider to be the important details. Have your friend quiz you on the article afterward. Repeat the exercise using a different article, but this time do not take notes. See how much information you can retain in your head.
8. Select a friend who has expertise in a particular area. Sit down with him or her and plan out an interview. See what questions the person would like you to ask. Agree on what the first few questions should be and, in general, what aspect of the topic you want to cover. Be sure to know the person's name and qualifications. Record the interview. Play it back for a third party and see if the questions and responses are clear and if the interview is interesting enough to hold a listener's attention.
9. Take your tape recorder to the campus center or a local coffee shop. Select a question that can be easily answered. Ask people to keep their responses short, so that you can include a variety of different voices on the tape. Using a second machine, dub a montage of answers to your question.
---