---
---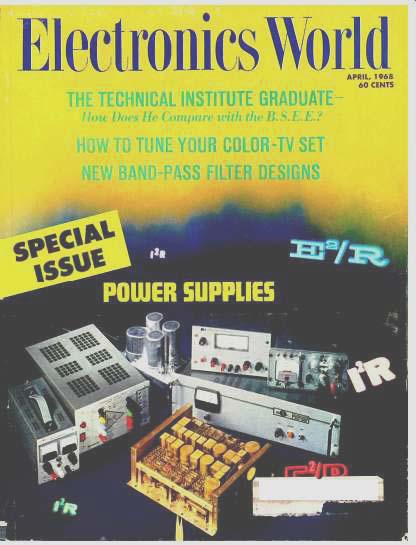 ---
Jul. 1963
Articles:
Advances in Electron Microscopy
"Delcotronic" Transistor Ignition System
VHF marine Radiotelephony
AC Negative Resistance Devices
The Operational Amplifier--Part 1
Silkscreen Printing for Panels
Effects of Radiation on Electronic Components
ADs:
(none)
---
Aug. 1963
Articles:
The Instrument Calibration and Repair
Naval Observatory Time Signals
Detection of Nuclear Radiation by Semiconductors
The Operational Amplifier--Part 2
---
Dec. 1963
Articles:
Electronic Instrumentation for Oil Exploration
Simple Tests For Semiconductors
QUANTUM DEVICES / how they work
ADs:
Cleveland Institute of Electronics
Grantham School of Electronics
---
Aug. 1964
Articles:
Floating Spacecraft Tracking Stations
Meter Beading Conversion Nomograms
Units and Standards of Electrical Measure
Data Flow in Digital Computers
New Approach to High-Frequency Measurements
High-Stability Crystal Frequency Standards
The Gate Turnoff Controlled Rectifier
ADs:
---
Mar. 1966
Articles:
The Orbiting Astronomical Observatory (OAO)
Using New Low-Cost Integrated Circuits
ADs:
(none)
---
Oct. 1967:
Articles:
Infrared Telemetry
Pipe And Leak Locating (Jon Frye)
Variable Low-Voltage Power Supply
Special Section: SWITCHES
Test Equipment Product Report:
Hewlett-Packard Models 6215A and 6217A D.C. Power Supplies
Seco Model 260 Transistor Analyzer
Sencore Model CR143 CRT Tester and Rejuvenator
ADs:
(none)
---
Apr. 1968
Articles:
THE TECHNICAL INSTITUTE GRADUATE--How does he compare?
Special Section--POWER SUPPLIES:
ADs:
Hewlett-Packard POWER SUPPLIES
CIE -- Cleveland Institute of Electronics
---
May 1971
Relaxation Oscillators--Old and New
Using Silicon Diode Rectifiers as Power Resistors
Spray Chemicals for Servicing / Q & A on Sprays
Classical Recording Techniques
All Those Electronic Chemicals
Precision Square-Wave Audio Generator
---
Jul. 1971
Zener Diode Voltage-Regulator Nomograms
Designing a Phase-Shift Oscillator
Technicians in Britain--In the U.K., Technician Engineers are Tops
Measuring Color-TV Generated X-Rays
Transistor Testers for Servicing
Advertising A Service Business
Understanding Complex Waveforms
---
Sept. 1971
Which Computer--The Programmable Calculator?
Reliable Electronic Intrusion Alarm
Electronics Helps fight Air Pollution
Air-Core Coil Nomogram
Automatic Railroad-Car Identification
Hand Tools for the Electronic Technician
Visual Aids in Servicing
Integrated Circuit Audio Generator
Standardization
Power-Supply Improvement
---
Oct. 1971
Which Computer? -- The Minicomputer
Digitally-Controlled Power Supplies
General Purpose Power Supplies
Interstellar Communications--What are the prospects?
The Switching Regulator Power Supply
---
Nov. 1971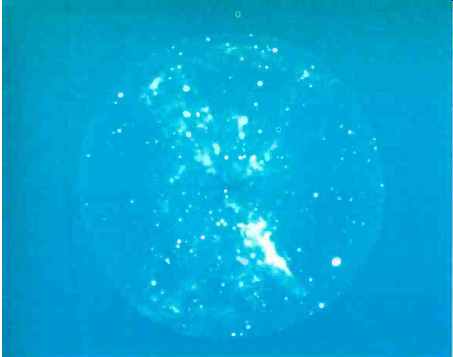 Electronic Image Tubes in Astronomy
Nomogram for Power in Switching Transistors
Which Computer? -- Time-Sharing
The Swan Song of Mechanical Weighing? by John Frye
---
Dec. 1971
Instrumentation Balloons Carry Electronic Payloads
Optical Communications with Semiconductor Light Sources
RC Time Constants in UJT Circuits
Channel Electron Multipliers -- New Semiconductor Radiation Detectors
Zener Diodes & Voltage Regulator Design
Conductor Design with Thin-Film Insulated Aluminum
Understanding Digital Voltmeters (John Frye)
---
Electronics World articles (audio and video)
---